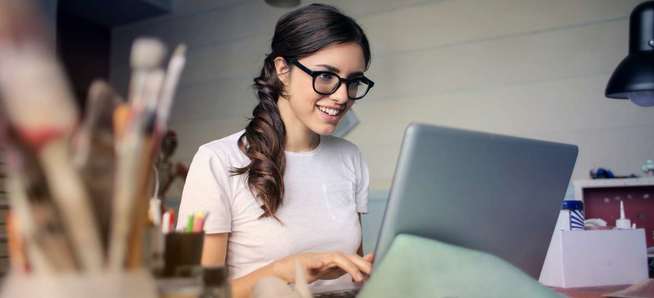 Online forms are a fast and effective way to gather quote requests from your prospective customers. This is a powerful tool for generating new leads for your business, even outside of regular office hours – but how can you maximize your forms to make sure they are working for you?

A common question we get is whether it is better to use a longer, more detailed insurance quote form, or a short and quick one. The best option can vary depending on your agency's specific needs.
Long Quote Forms
Banyan Theory offers pre-made long quote forms for every default insurance product included on our templates. You can see examples of each long form on our Coastal View template. You can even customize our pre-made quote forms with your own fields to suit your needs.
Long forms allow you to gather pertinent information from your leads so you can provide a more accurate insurance quote. It also helps cut down on communication back and forth, and it gives the lead a little more "skin" in the game because they've dedicated more time to completing the form. This means they are obviously serious about buying insurance.
This all sounds great, but before you decide to add long forms to every insurance product, consider the tradeoff. If a lead is requesting quotes from several agencies, or if they don't have much time, they will be more likely to leave your website when they see a long form. We also recommend keeping the required fields to a minimum, because leads may not have all of this information readily available (e.g. driver's license number, VIN, annual mileage, etc.).
Short Quote Forms
By default, we build insurance websites with simple quick quote forms for every product (example). These short forms are a great way to quickly gather some basic information so you can begin working with potential customers. Users can easily drop in their name and contact information with no detailed or hard-to-find information required – making it easy to request multiple quotes from your agency.
While these short forms are great for motivating users to easily submit a request, users may have the tendency to request multiple quotes from multiple companies, and these leads tend to go "cold" quickly. Be sure to follow up on quote requests as soon as possible! Our website autoresponder is a great way to instantly make contact via email with a lead to let them know that you received their request and will get back to them shortly.
How to Choose the Best Option
There are pros and cons to both types of forms. Long forms typically provide more committed leads that are easier to quote, contact, and close, but as a general rule of thumb, long forms typically bring in less leads overall. On the other hand, short forms traditionally generate more leads each month, but those leads may be harder to reach or less interested in purchasing insurance right away.
Long forms (on average) → more info, easier to quote, but less frequent
Short forms (on average) → less info, need to contact in order to quote, but more frequent
We recommend working with your website account manager to develop a strategy that fits your agency's needs. We can help you easily test different options to see what yields the best results. We've been in the insurance website business for since 2007, and we understand that each agency is different. Contact us today to see how we can help you get the most out of your online presence.