We're the insurance website company.
We've built more than 1,000 insurance agency websites
over the past 15 years, and we'd love to build yours.
Our Company
We've been building insurance agency websites for more than 15 years. We launched our first one in 2007, late at night, from a spare bedroom in a small house in Olathe, Kansas. We've since expanded our business and industry-leading LightRail platform to meet the needs of a wide variety of insurance agencies across the country.
100% of our customers are insurance agencies. More than 3,500 agents in 49 states rely on our platform to manage their online presence, bring in new leads, and service their customers.
We partner with Safeco and Liberty Mutual to support their industry-leading SiteBuilder program, as well as develop new products and services to meet the unique needs of the insurance industry.
In addition, we're customers of independent insurance agencies ourselves, and we apply our consumer experience to the solutions we design. And because we have high standards, we only build websites we would want to use.
---
Like what you see so far?
---
---
Our Team
Banyan Theory is a team of just three (very hardworking) people. We've designed our platform to support intense growth as well as scalable customer service. With our state-of-the-art platform, the three of us can achieve the same amount of work done by a larger team of developers, designers and account managers.
Being a small team also means our customers know who is going to answer calls and respond to emails. There aren't any complex phone prompts or unwieldy ticketing systems here. Just us, ready to help however we can.
---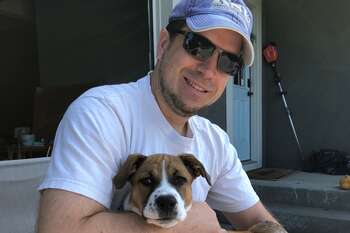 Nick Pearson
Software Engineer & Designer
Nick spends most of his working hours adding to and improving LightRail, the platform behind Banyan Theory. When he's not working, he enjoys spending time outside with his family and teaching his kids about science & space.
---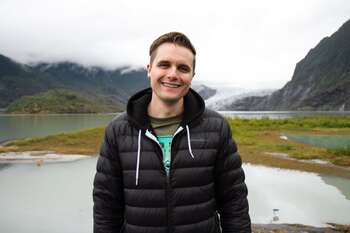 Andrew Dalbey
Web Developer & Account Manager
Andrew handles website setup, consulting, and account management. He likes to stay active with his wife and dogs. When he isn't building websites, you can find him hiking, rock climbing, or working on a carpentry project.
---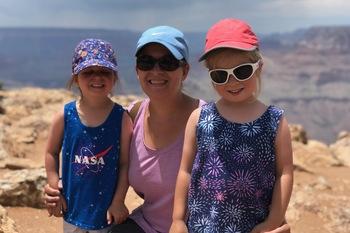 Allison Pearson
Web Designer & Account Manager
Allison does some of everything — account management, product development, billing and other duties as assigned. She enjoys gardening and spending time with her husband, 2 kids, and 8 chickens.
---
Our Solutions
Banyan Theory builds websites for independent insurance agencies as well as the underlying software to construct, host, and manage those websites. Our two primary software platforms are LightRail and Webtricity, and LightMail is a close integration partner.
---
What We're Up To
We're always eager to speak with new agencies to see how we might be able to help them achieve their goals with a new website, so if that sounds like you, we'd love to hear from you.
We're also always looking for ways to improve our insurance website designs and our software. If you have any ideas for new features we could add that would help you out, or suggestions for new integrations, or if you're part of a network that might be interested in getting discounts for its member agencies, we'd be thrilled to hear from you.