As Dianne at Fort Worth Insurance put it when we were discussing website blogs at the B&C Workshop in Dallas, "Insurance is boring!" And she's right - it takes some creativity and a little humor to write an interesting insurance-related article that will catch someone's attention these days.
Let's face it - another dry, "wall-of-words" article about car insurance just isn't going to be read. That's where our Blog Ideas series comes in handy to help you generate some creative and/or timely themes for your own blog.
Today's suggestion? The crazier (and more humorous) side of insurance.
---
Alien Abduction Insurance
Offered by the UFO Abduction & Casualty Insurance Company, lifetime coverage is a mere $25. If you're abducted by aliens, survive and are returned to Earth, the policy offers $10M for medical and psychiatric care. Believe it or not, the company has actually paid out 2 claims, in the amount of $1 per year until the claimant dies or 10 million years (whichever comes first).
Read more about this hilarious insurance policy and others at insure.com.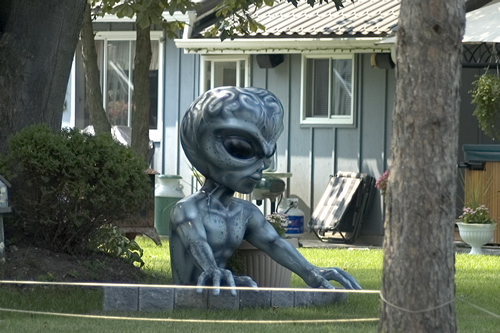 ---
Weird Insurance Claims
Check out this site for some weird insurance claims filed in the past (while the source isn't listed, so hard to know if it's real, they are still pretty funny). My personal favorite - the cow that licked some guy's entire car because it was salty (ruining the paint job in the act of course).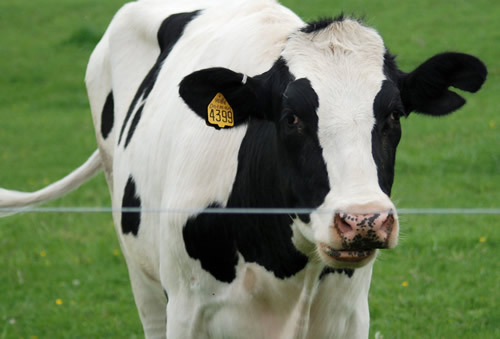 ---
Disability Insurance - Celebrity Style
How's this for a take on Disability insurance? Some celebrities and sports stars have purchased insurance for their, uh, "assets" to protect against loss of income should they "lose" these "assets".
---
The whole purpose of our Blog Idea series is to make it easier for you to keep up with your blog, so feel free to reuse the content I wrote here (this is me giving you official written permission for the content I've provided. Just be sure to cite any sources I've listed or that you use as well).
Just remember, unique content is better that a copy/paste article when writing to rank higher on Google! Don't forget to tie the article back to some of your own targeted keywords, like "Looking for disability insurance in [city]? Call us for an evaluation of your insurance needs."
You can even use the photos I've included too. These are from morguefile.com which is a great source for free photos for your blog (when you just need a quick photo to illustrate an article or idea). Click on the photos above to download them.
---
Is your blog at something.wordpress.com, and not tied into your insurance agency website? If so, you're missing out on some easy search engine optimization opportunities and well as some readers.
Adding a blog to your Banyan Theory website is only $9/month, and is fully integrated with your site, maximizing your SEO efforts and audience.
Check out our very affordable website packages and professional designs.
Run a quote to see how competitive our procing is, then give us a call to get started!