Looking for a responsive insurance agency website? Banyan Theory offers the most professional, complete, and flexible option available.
---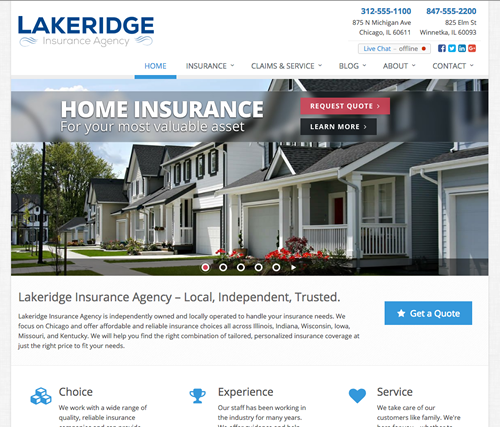 Just like all of our other designs, Design R comes complete with all the features your customers need to shop for and service their insurance policies - from comparative rater integration to insurance company claim contact information.
View a live demo at https://www.lakeridgeinsurance.com.
If you're not yet a Banyan Theory customer, read what other agents are saying about their insurance agency website, check out all available designs, and find out just how affordable a new site can be by getting a real-time quote.
If you're already a Banyan Theory customer and interested in upgrading to our newest design, you can contact your account manager directly, email service [at] banyantheory [dot] com, or call us at 913-780-4025.