According to IBISWorld, a leader of business intelligence and industry research, the street vendor industry (including food trucks) is officially a billion dollar business, with more than 30,000 businesses with more than 35,000 employees.
Food truck businesses have proven to be most successful in large metro areas such as New York City, Chicago, Miami, Austin, Portland, LA, Cleveland, Boston, Houston and D.C.
According to an Emergent Research report, by 2017, food trucks are expected to account for 3%-4% of total restaurant revenue. That's $2.7 billion! And you can expect food trucks to start showing up in smaller cities and the suburbs too.
So what does this have to do with your insurance agency website? It's simply another suggestion for a blog article of course! One of the ways you can get your website to rank on page 1 on Google is to target niche markets - whether it's a local market or a product. It's easier to compete when the competition is low.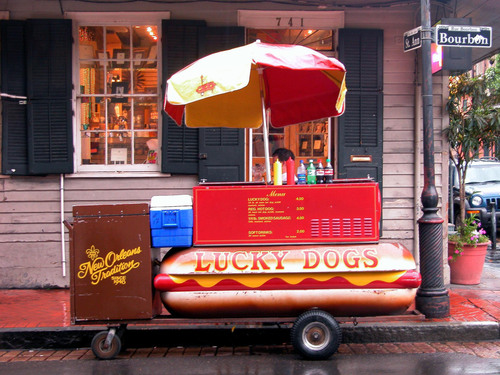 You can even use this photo. Find it on morguefile.com
If you do restaurant insurance, why not also optimize your website for "insurance for food trucks"? It may seem easier to go after a broader market, but the amount of time and effort is less for the more specific targets.
This strategy can apply to any kind of market. Specialize in small business insurance? Target a specific industry, like local landscaping companies or in-home daycares. Specialize in home insurance? How about writing content on your website about insurance for high-value homes in an affluent suburb or rental property in a nearby lake town?
There are a lot of creative ways to optimize your insurance agency website without having to compete with the high budget companies out there. Be creative, and above all, get to writing!