We're constantly updating our designs, both in small ways and really big ones. Design L is our latest entirely new design, and is available now with a Choice, Premium or Signature package website.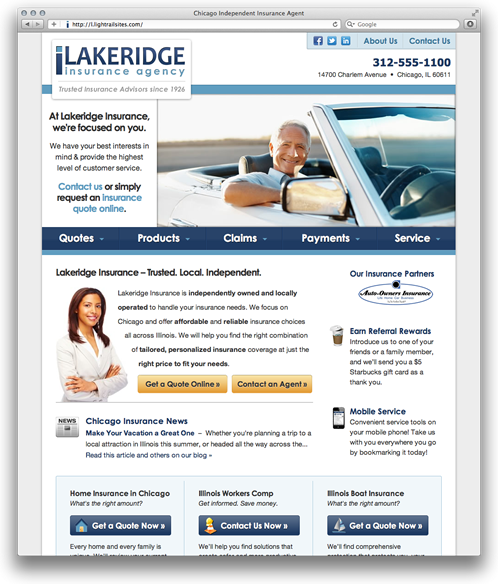 Like all of our designs, it features a strong call to action, customizable colors and branding, engaging (and completely customizable) photography, and easy navigation for your customers.
Are you interested in upgrading your insurance agency website? Check out this new design and all the others available to you. You can even find out just how affordable a new site can be using our instant website quoting tool.
Have questions? Just call us at 888-258-0805 - we're here to help!