Remind your customers to be safe and be aware during the rest of the summer, especially over Labor Day weekend. It's not always the drunk driver who is injured in a drunk-driving accident, so it's important to stay alert and be aware of dangerous driving conditions caused by drivers who have been celebrating the holiday weekend.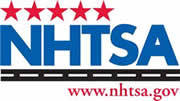 According to the National Highway Traffic Safety Administration, More than 10,000 police departments and law enforcement agencies across the United States are participating in the Department of Transportation campaign "Drive Sober or Get Pulled Over" from August 14 through Labor Day weekend.
Not sure how to present this on your blog? Read the article, write an introduction that speaks to your customers (using your own voice - don't be afraid to let your personality show through), then highlight some of the statistics and key points of the article. Then wish everyone a safe and happy Labor Day of course!
Then have a safe and happy Labor Day weekend! :)