We've written a "What To Do Now" reference guide for each type of weather emergency that can be easily and instantly activated on your website to help your customers navigate the aftermath of a disaster as it relates to their insurance claim.
A high-visibility banner is added to your home page guiding customers to help:
Pre-written content is available to help customers navigate recovering from the recent event: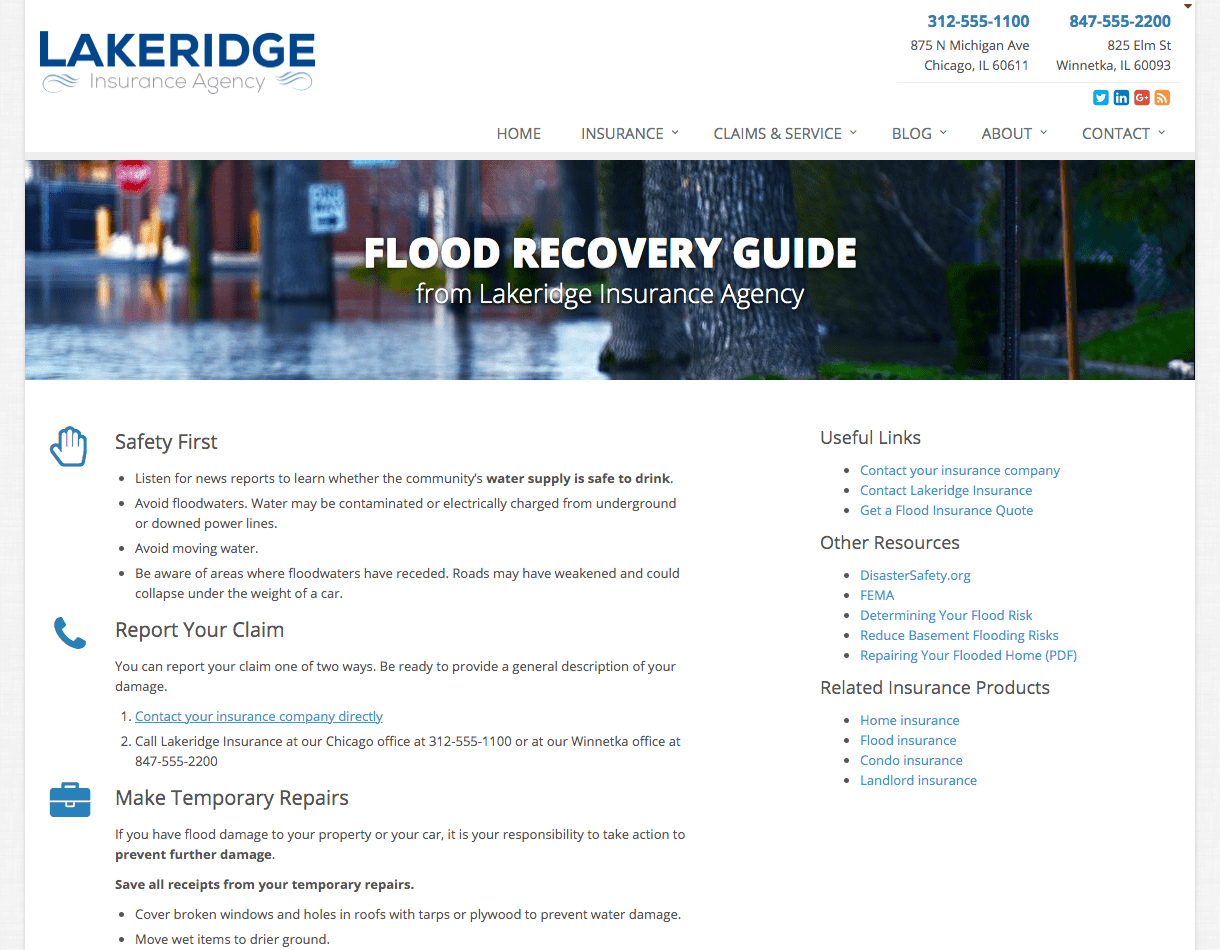 Easily Activated - LightRail, Phone, Email or Even Text Message
These guides can be activated through your LightRail account, or even by text message (in the event your phones and internet are down, but the cell networks are up - which are often the first to be repaired after a weather disaster).

What's Included:
Disaster guides that can be activated during or following the following events:
Wildfire
Hurricane
Tornado
Hail
Wind
Earthquake
Flood
Winter/Ice Storm
Disaster Recovery Guides can be activated by any of the following methods:
Contacting your account manager via phone, email, or website message
Within your LightRail account
By text message (additional authorization process is required)
Pre-written content is provided on each of these guides, and of it content can be customized to fit your agency's needs. If you have a need for a recovery guide not currently offered, let us know and we can set up custom features for your agency.
---