Our platform is incredibly flexible and supports just about any situation. An insurance agency with multiple locations isn't uncommon, so having a website that can properly display all your office locations (physical and virtual) is critical. Our websites will show all relevant contact information for each office and can easily support customization of each one.
As shown in the following screenshot of one of our sample websites, this agency's two office locations are visible:
in the website's header (phone and address),
on the map (red map marker pins),
in the main page content (contact info and photo), and
in the footer (name, phone, and address).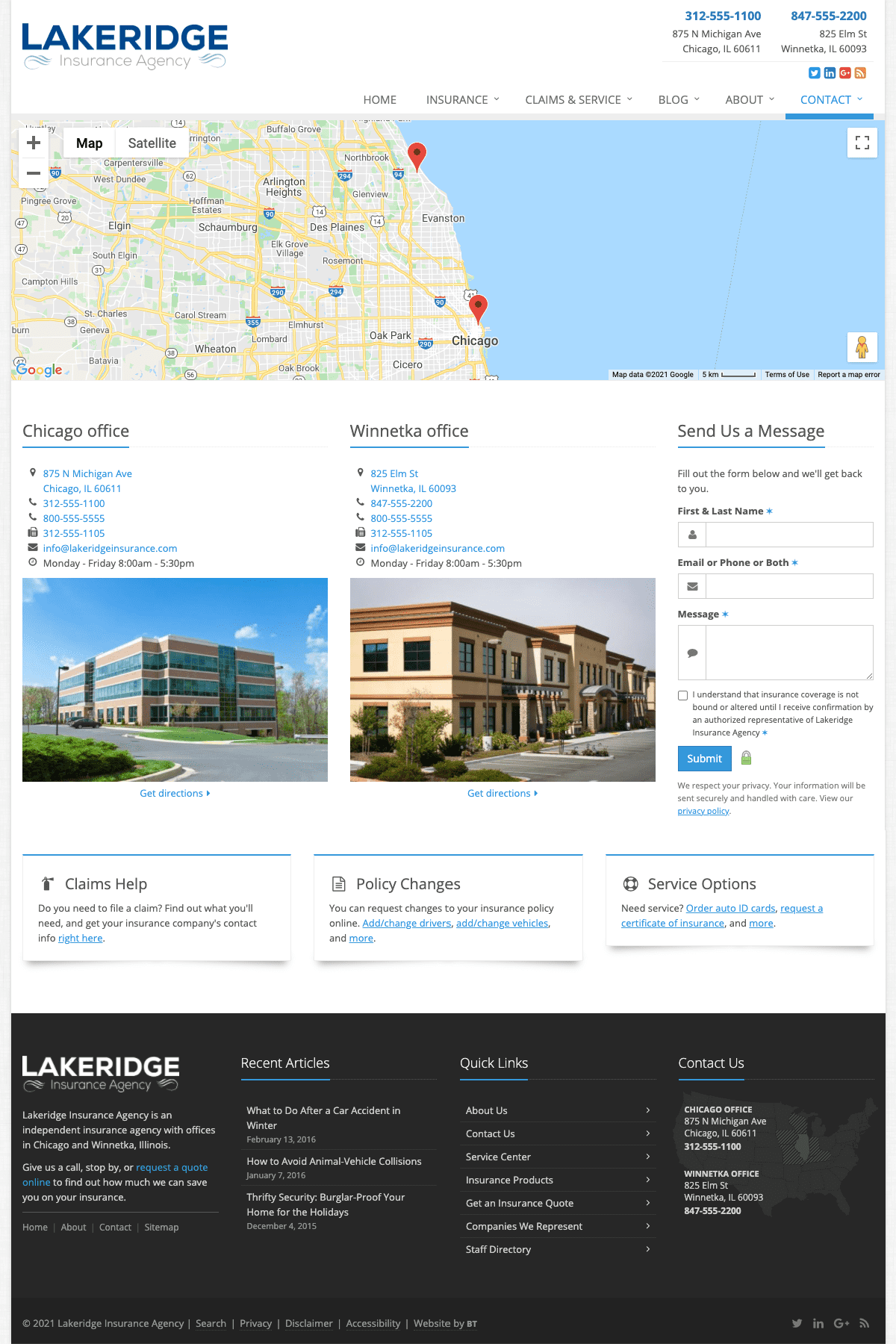 For each office your agency wants to display on your website, you can optionally show:
Physical address
Mailing address / P.O. Box
Phone number(s) - Voice, Text, Fax
Business hours
Driving directions
Photo
Plus anything else specific to this location
Our responsive website designs also include Schema.org microdata markup, which makes it easier for Google and other search engines to understand each location's contact info rather than having to try to infer meaning from the surrounding content.
---