Do you have a Facebook Landing Page from Banyan Theory? Wondering how your Custom Page will be affected when you switch to the new Timeline view (all pages will be updated by Facebook to the Timeline view on Friday March 30)? Here's everything you need to know about this update:
1. Your Custom Page will continue to work just as it always has, with interactive features tied to your main website.
---
2. The link to your Custom Page has been renamed to "More About Us"
---
3. The default App graphic has been updated (the size of the icon for a custom page/app has been increased). You can now set a custom icon for each of your apps.
You can expect to receive a new FREE app icon from us via email sometime before March 23 that will be customized to match your agency's logo colors. We'll even be happy to upload it for you if you'd like help with this step.


---
4. Facebook has removed the ability to set a default landing page. This means that in some cases, what your Facebook visitors see when they first land on your Facebook page will change: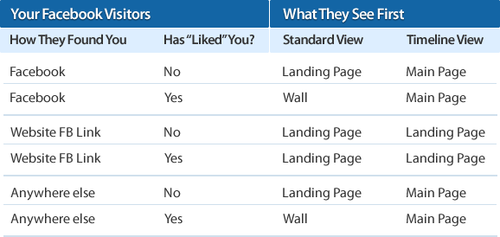 ---
5. Your Page will now be displayed without anything on the left and right sidebar. This is changing for all apps, not just for Banyan Theory pages.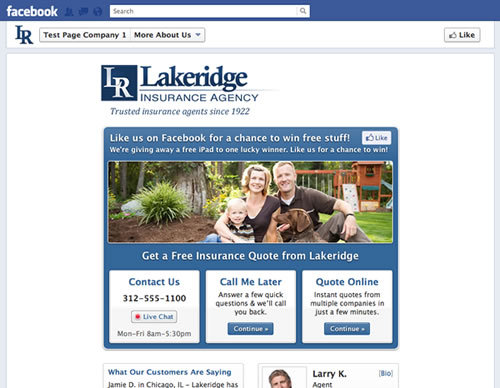 ---
If you have any questions about how the Facebook Timeline update will affect your Custom Page from Banyan Theory, please contact your Account Manager, or call us at 913-780-4025.