Facebook recently added the ability to specific a custom graphic for any of the installed Apps when you're using Timeline view.
For those of you with a custom page (App) from Banyan Theory, you should be receiving your tailored graphic to upload to your page soon.
But these instructions apply to all of your apps, not just ours!
---
1. Log in to your Facebook page as an admin user.
2. Hover your mouse over the App that you wish to change. Hint: Apps are now located directly below your Cover Photo on the right side of your page.
3. Click the down arrow to the right of your 4 featured Apps. This will display additional Apps that you have installed on your page, or if you don't have any others, it will just show empty positions for future apps.
4. Hover your mouse over the App you wish to change, and click the pencil icon that appears.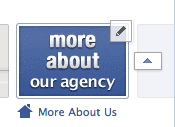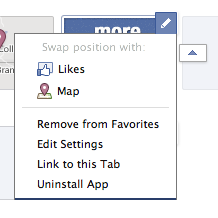 5. Choose Edit Settings from the menu that appears to display the Edit [App Name] Settings pop-up box.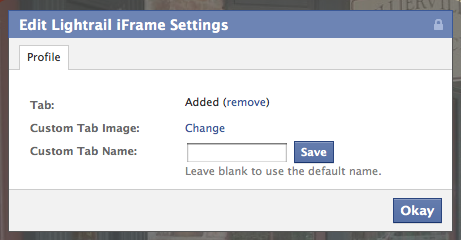 6. If you want to change the Custom Tab Name, enter the new name here. Keep the name short, but enticing and/or descriptive to encourage visitors to click around on your various Apps.
7. Click The "Change" link to upload a different graphic for the App. This will be what shows in the feature box on your page.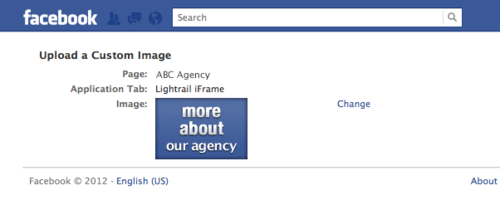 8. Upload the image you'd like to have displayed here. You can upload an image that fills the entire space (111 pixels wide by 74 pixels tall). If you upload something smaller, you'll just have some space around the edges of your graphic.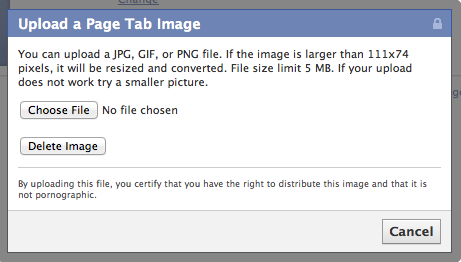 9. Oddly once you upload a new image, it will display here, but there is no "Save" button. You just have to trust that it worked I guess! Just click back to your main Facebook page to check the results (the image should be instantly updated).